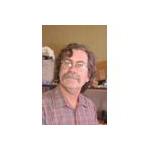 Spam blocker too aggressive?
Staff - Web editor
I've had a user complain about not being able to post a blog. He said a message from the system tells him there is an offending word "t--t" in his text. I can't imagine what offense the system takes to any word you could make out of that. But the message doesn't even really tell you what the word is. And I've experienced problems myself, the system saying some of my posts appear to be spam. It doesn't explain why it believes that, so there's no way I can correct it. Are any of the rest of you having problems with the blog filters?
Latest Activity: Oct 20, 2011 at 1:58 PM

Blog has been viewed (524) times.